Dynamic autonomy model with descriptors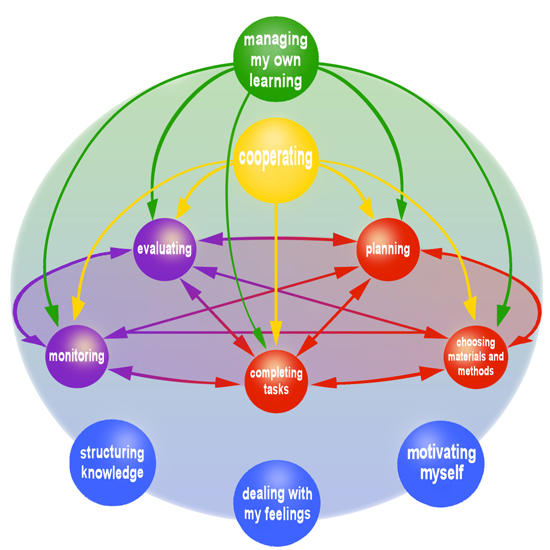 This dynamic autonomy model consists of several components. All the components are interconnected and are not organised hierarchically. Only the category managing my own learning is super-ordinate. The connections between the different components are represented by the arrows.
This dynamic autonomy model serves as the basis for the self-assessment of one's own learner autonomy. When you click on the individual components, you will find detailed descriptors of the attitudes, competences and skills of autonomous learning. For your own self-evaluation you can start at any point by clicking on one of the elements of the model. You can navigate between the different components in any order you wish. Before you start, please read the self-assessment guidelines.
Tassinari, Maria Giovanna (2010): Autonomes Fremdsprachenlernen: Komponenten, Kompetenzen, Strategien. Frankfurt am Main: Lang.